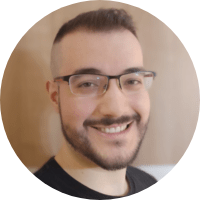 Hi.
I am an Interactive Digital Content Developer, specialized in video games and web.
I am a Game Programmer with +4 years of experience. I mainly use Unity C#, I usually keep up with Unreal Engine 5 C++/Blueprints and I am learning pattern design.

My goal is to create, with excellence, digital content that edifies or is useful to people, while I grow professionally with passion in a team to bring value wherever God (I ❤️‍ Jesus) guides me.